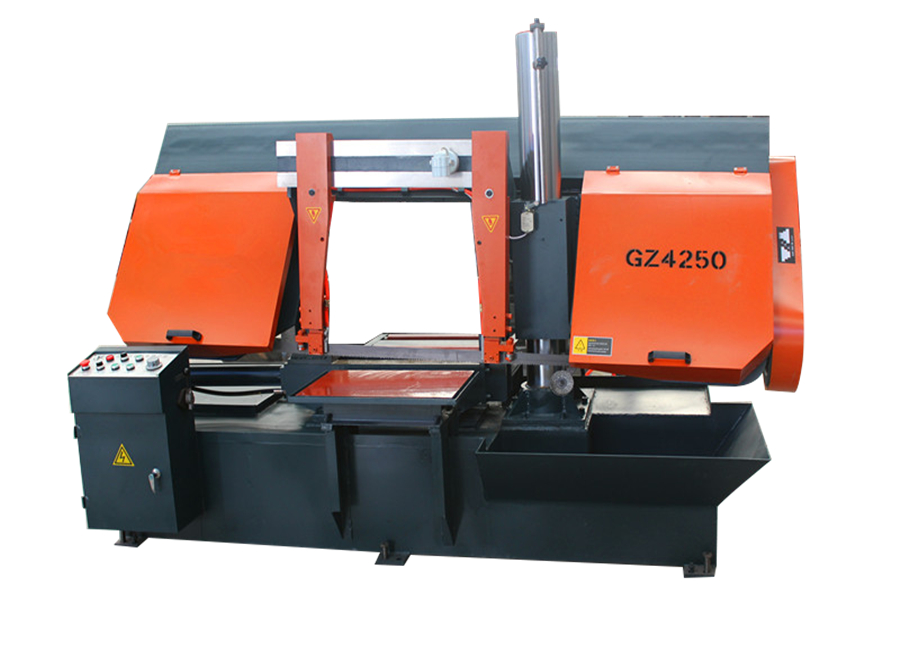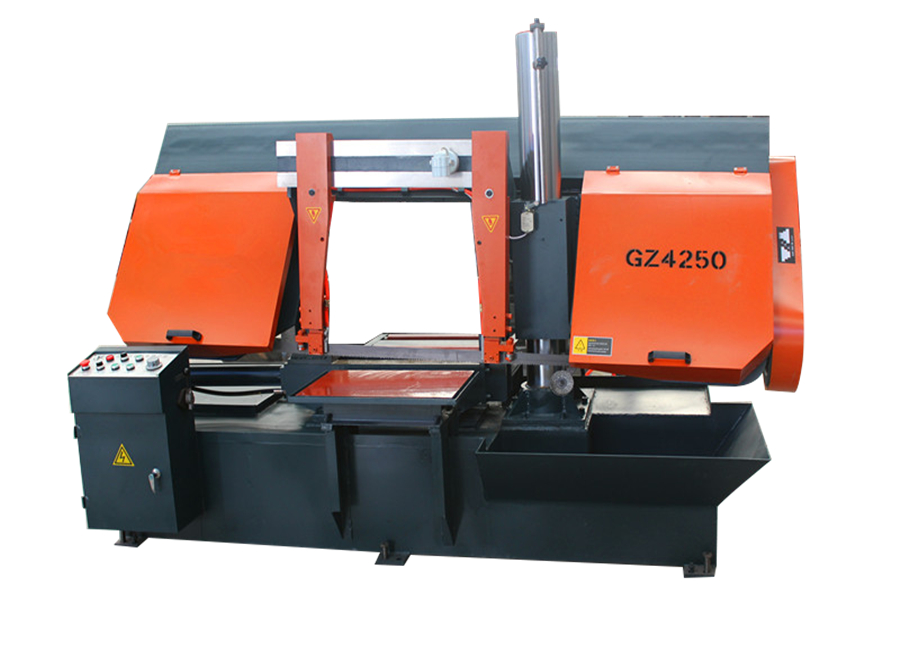 The main performance characteristics OF SH-H Horizontal Band Saw Machine Suppliers CNC Double-column Semi-automatic Band Saw Machine for Cutting Metal:
-- International famous brand components get precise measurement of tolerance
Length error < 0.15 mm
Feeding speed error < 0.10 mm
-- More working efficiency:
Automatic band sawing machine is suitable for sawing with large quantities of the same specifications, stable performance and high efficiency. It is 3 times replacement than ordinary sawing machine 's working efficiency.
-- Alternative operation mode
Button type control panel, sawing mode change flexible, manual and automatic combination;
-- PLC control
PLC controller, complete automatic sawing process,
- Double upright column structure, high stability;
- Stepless regulation speed adjustment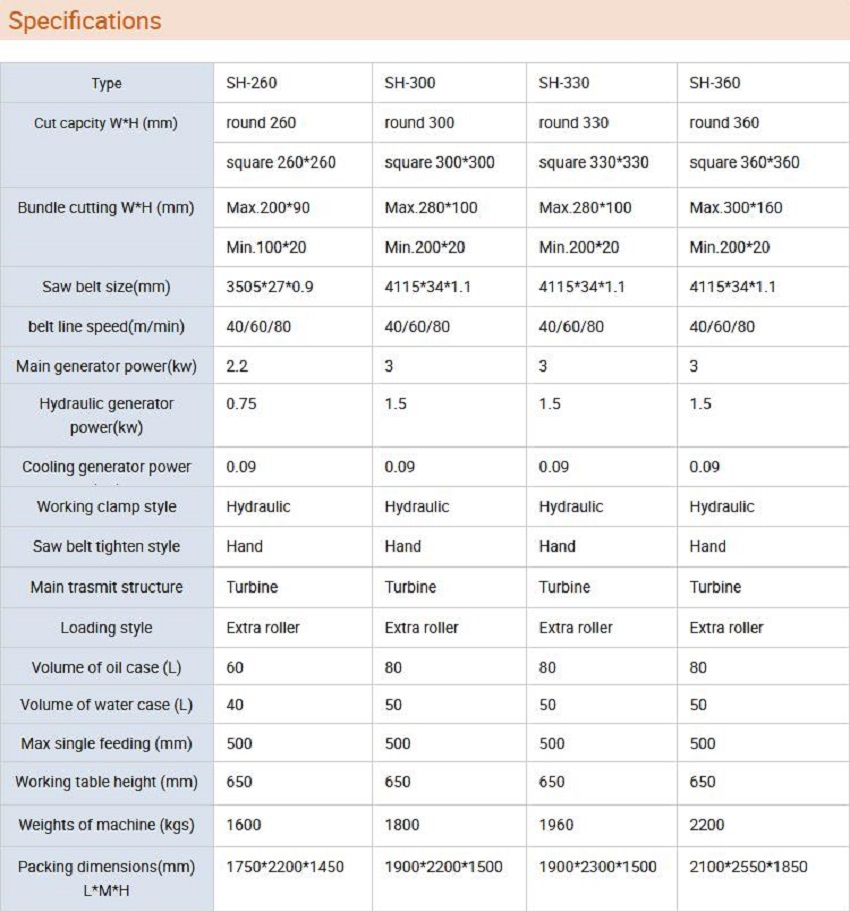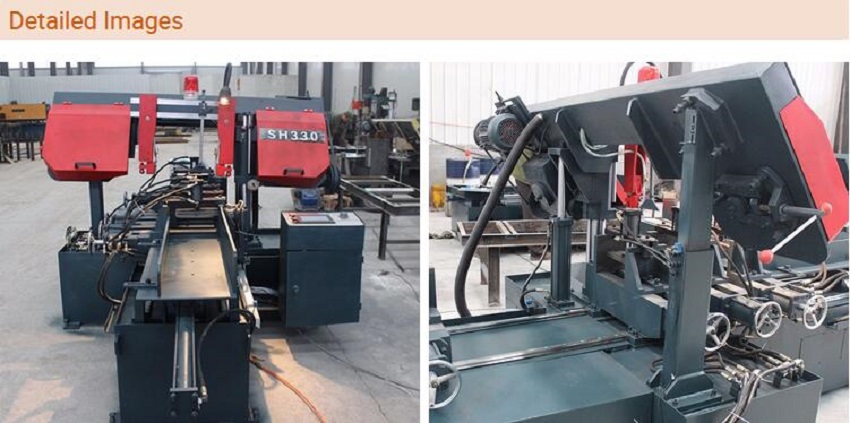 How to work of our SH-H Horizontal Band Saw Machine Suppliers CNC Double-column Semi-automatic Band Saw Machine for Cutting Metal?
Horizontal CNC type band saw machine hold the workpiece stationary while the blade swings down through the cut. This configuration is used to cut long materials such as pipe or bar stock to length.
CNC Horizontal band saw machine can work automatically after user set the length and pieces into PLC system.High efficiency and accuracy.it can offer a user experience like no other.
This automatic cnc band saw machine is fully guarded and is fitted with automatic shut down in the event of a blade breakage. The blade tensioning system has a tension indication gauge for accurate tensioning.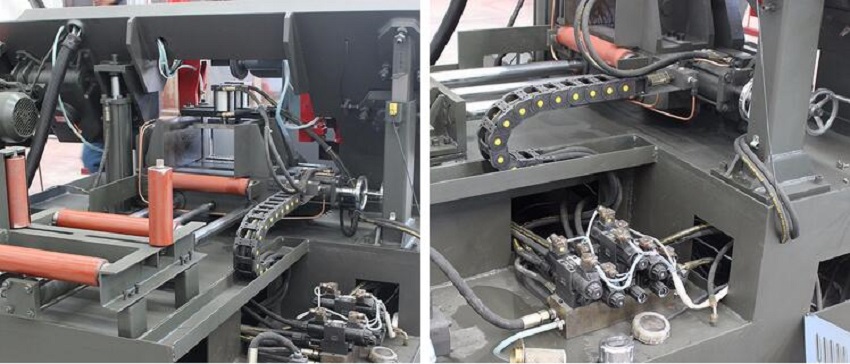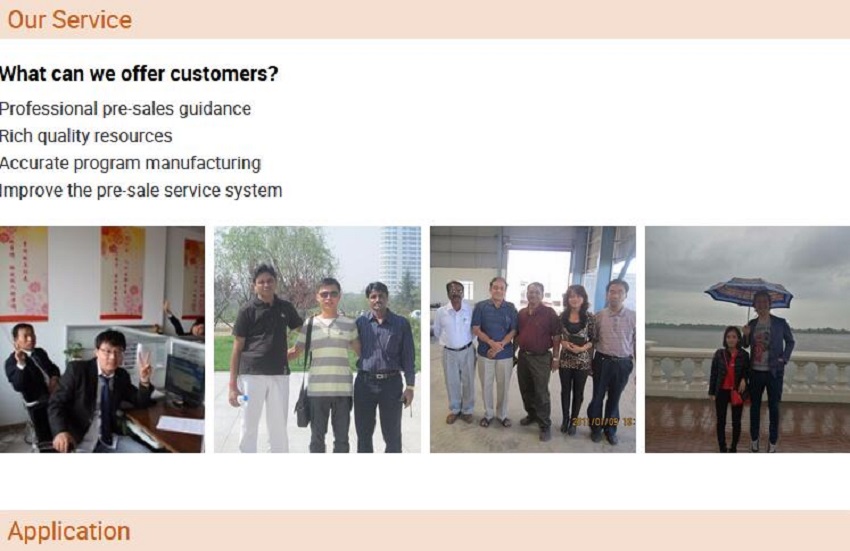 For high precision metal cutting, is the ideal equipment for the industrial and mining enterprises and small workshops, usage is extensively.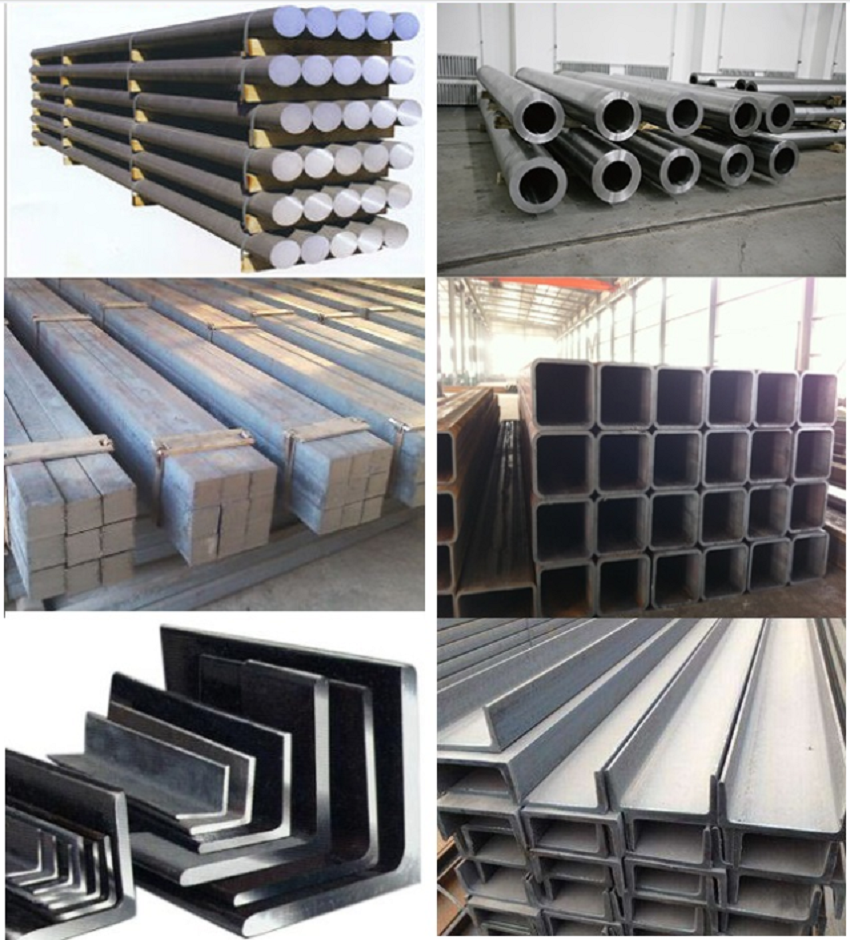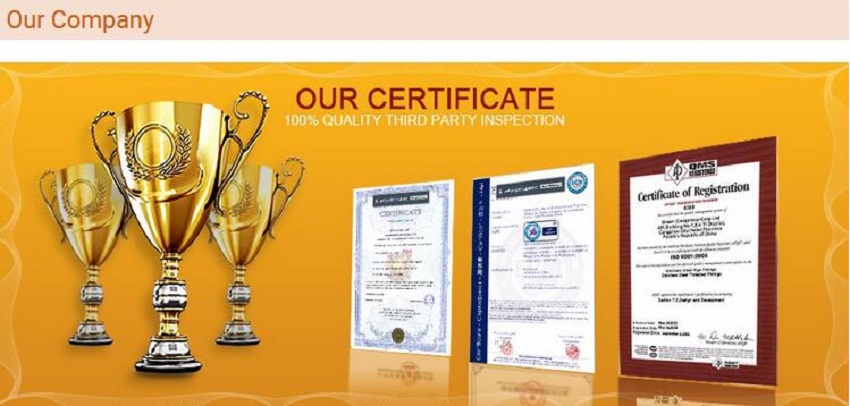 Hei yan is specialized in designing,manufacturing,selling,exporting since 2011.
Our main products:
Induction pipe bending machine,
Elbow forming machine,
Tee machine,
Hydraulic press machine,
Saw banded machine,
Pipe Bevel machine,
Laser marking machine,
Press fittings M and V type
Shean is keeping updating on its technology and management. By years improvement, We have 80 technicians and 300 workers in the group.
We have more than 80 self design products and molds for you to choose from. We release at least 3 types of new products per month to meet market trends .With our rich experience and considerable service,we have been recognized as a reliable supplier in from many international buyers.
For ensure quality ,we have 150+ QC members to carry out strict inspection at each storage. Including in-coming QC, in process QC and final inspectors.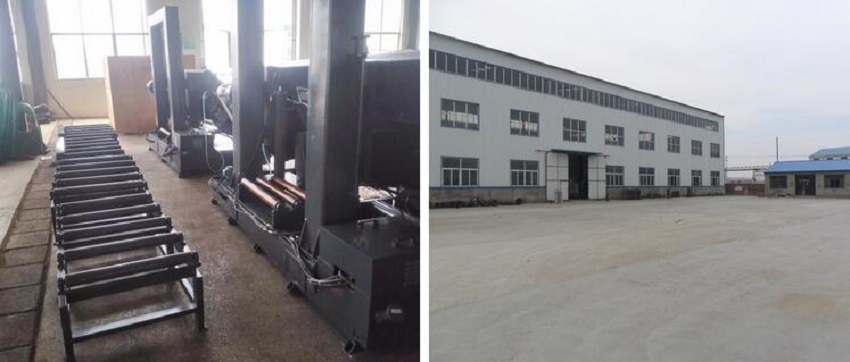 HEI YAN INT'L DEVELOPMENT LIMITED
Contact person:HeiYan
Tel:+8617331742083
Whatsapp:+8617331742083
Fax:+86-317-3072427
Email:production@xnmac.com
Address:Building A of One World Business Center.Cangzhou.Hebei.China.

Leave Message
Please feel free to give your inquiry in the form below.We will reply you within 24 hours