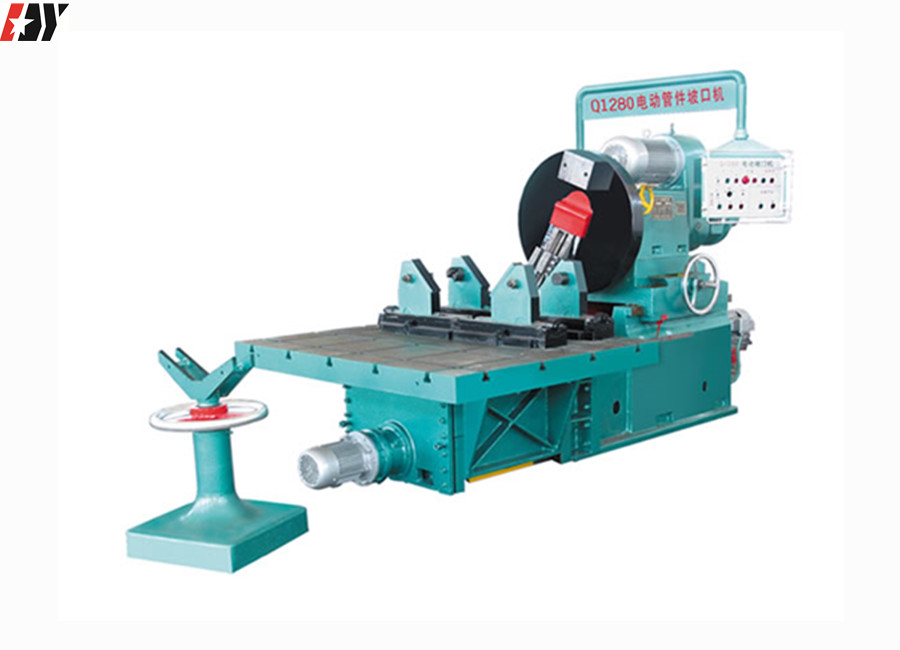 Machine function:

   Q1280 Electric Beveller suitable for diameter Φ159-Φ800mm, wall thickness 10-150mm seamless pipe, elbow, tee fittings pipe end beveling.

Main technical parameter:

1、Motor power:N=7.5KW, n=960rpm
2、Cutterhead speed: n=31-161rpm 4positions
3、Processing range:Pipe diameter 159-800mm Pipe wall thickness 10-150mm
4、Angle kinfe frame regulation range:Between 0-35o
5、Differential speed automatic feeding spdde:0、0.10、0.25mm/r
6、Frequency axial movement speed:50-400mm/r Axial movement of stroke 300mm
7、Fixture working platform:1500x1200x150mm
8、Groove forms can be processed:Single V, double V, U and other forms
9、Cutter diameter:D=850mm
10、Machine Center High:H=1100mm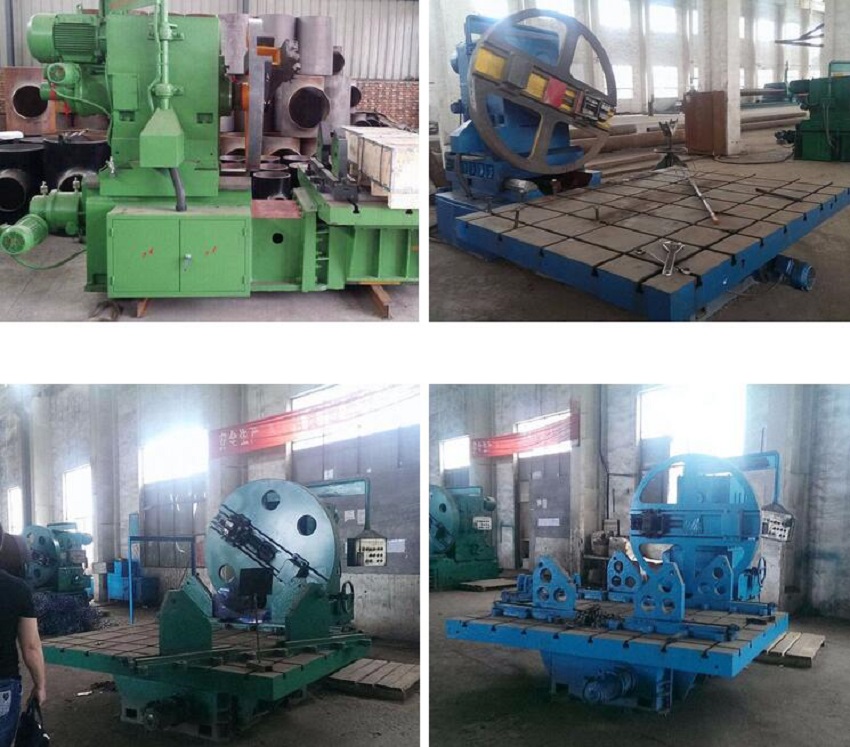 The Elbow beveling machine has the features of unique design,compact structure,beautiful look and convinent to operate.It is ideal equipment for chamfering metal right angle elbow end.The products processed by the machine are complying with relavant elbow beveling standard.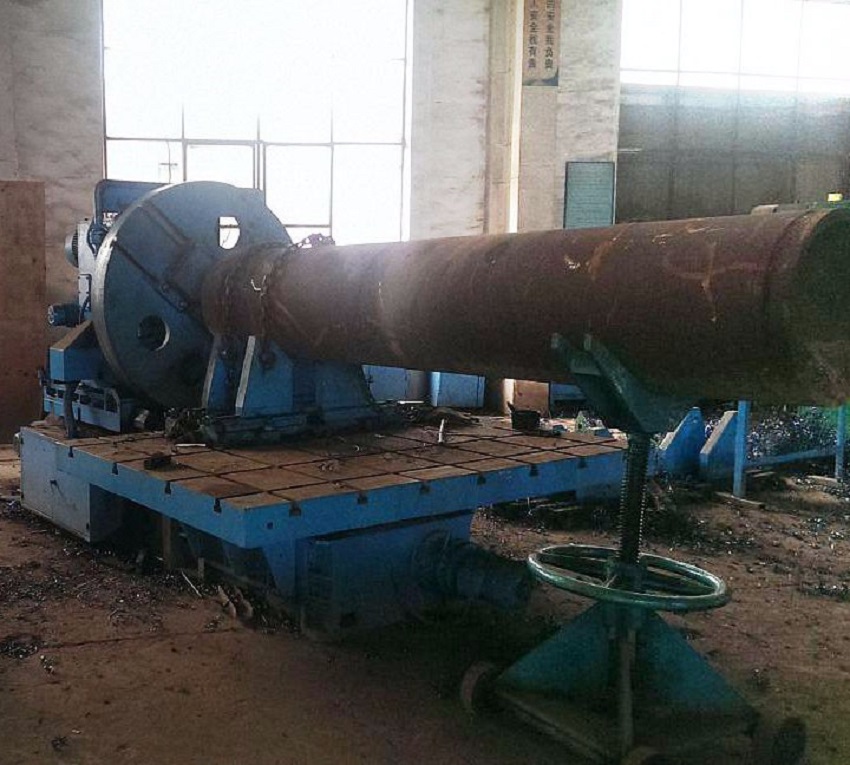 Elbow beveling machine can be used for treatment of pipes material:carbon steel,stainless steel and alloys.Cold cutting process will not influence the quality of the material of the pipe.The machine is safe,convenient and widely-used,and it is a ideal pipe end beveling processing equipment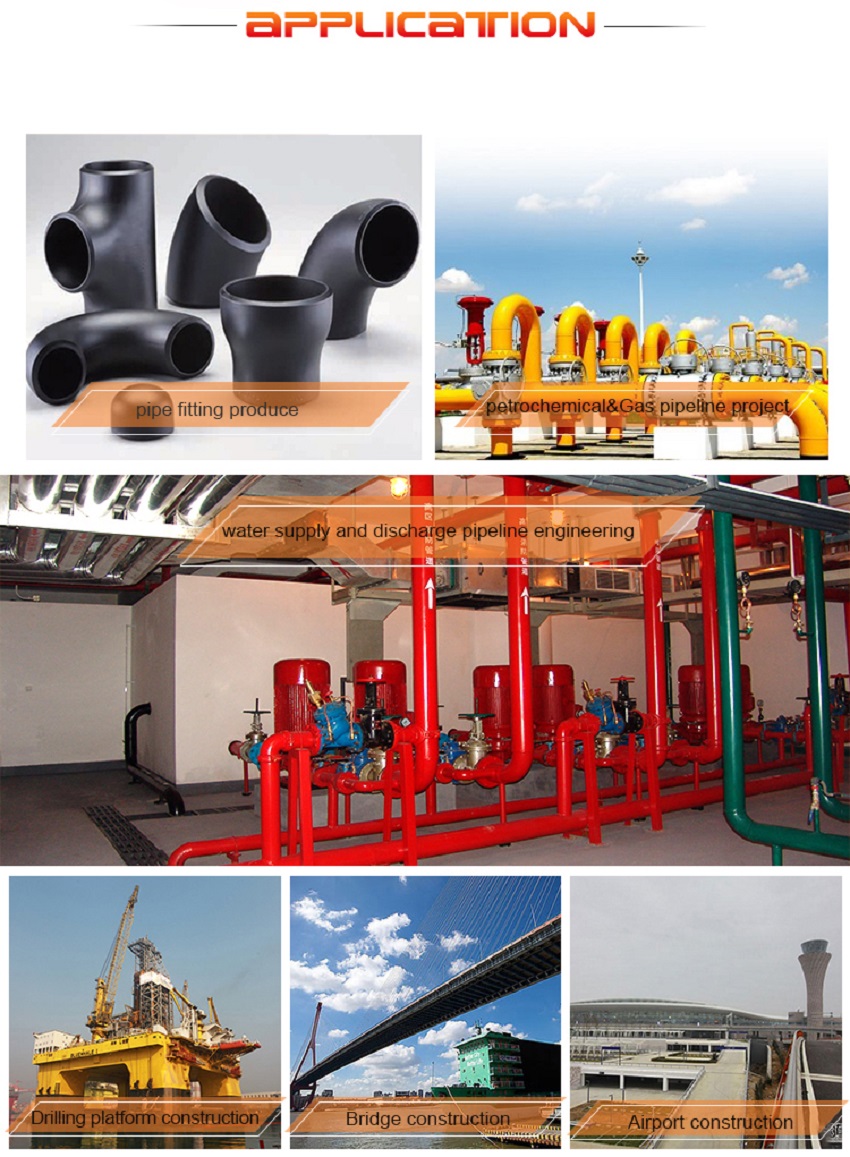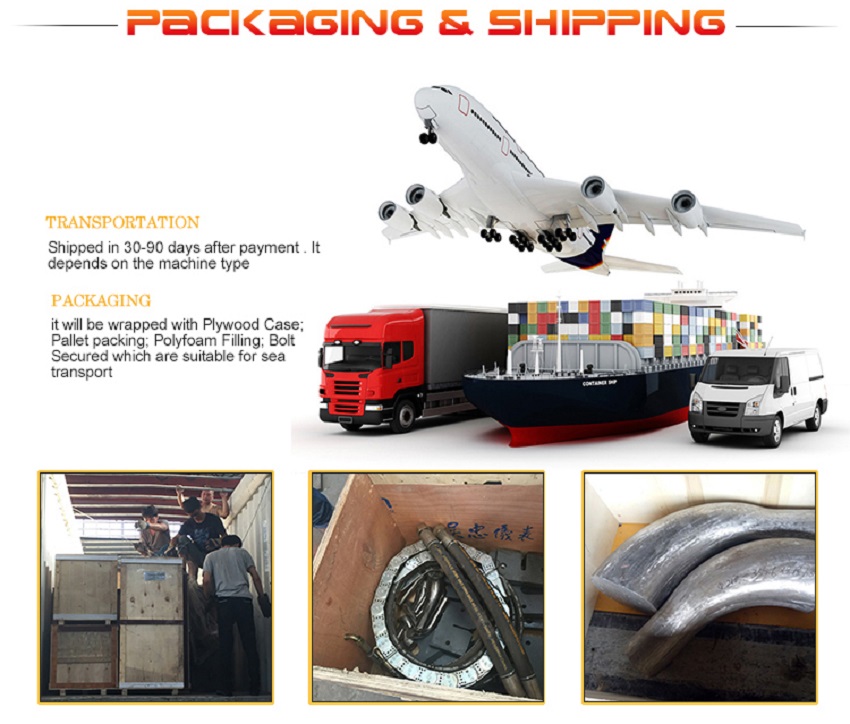 HEI YAN INT'L DEVELOPMENT LIMITED
Contact person:HeiYan
Tel:+8618931727100
Whatsapp:+8618931727100
Fax:+86-317-3072427
Email:sales1@heiyangroup.com
Address:Building A of One World Business Center.Cangzhou.Hebei.China.

Leave Message
Please feel free to give your inquiry in the form below.We will reply you within 24 hours